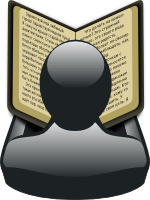 I recommend a good learner's dictionary (or two), not just for your students but also for you, the instructor. Naturally, you already know the meanings of almost all words that students are likely to ask you about, but the problem is that on-the-spot definitions (and even written ones) sometimes come out in the vein of "Well, it's a sensation that…uh, a feeling that you get–well, most people get they're frightened –oh, do you know frightened? I mean scared…and…"
Yeah.
There's a reason for the profession of lexicography and the existence of special dictionaries! When I use the definitions in learners' dictionaries to define words that are a little hard to explain, I find that students often understand the words much faster–I neither spend a lot of time confusing them nor do they have to resort to their L1 dictionaries (and they don't get confused by the circular explanations, academic vocabulary, and obsolete historical definitions in regular English dictionaries).
I make a point of introducing learners' dictionaries to my students and owning multiple levels of them. I tell my students that sometimes I use them myself to give definitions, because the dictionaries' explanations are shorter, simpler, and focus on the useful/common meanings of a word. (I also spend time demonstrating how a good learner's dictionary can save students from other dictionaries' pitfalls, as the entries should include connotations like "disapproving", and other features like collocations.) Anyway, I think they understand why I sometimes use these definitions with them. It would certainly be less than ideal if they thought I had to look up English words in the dictionary, but I don't think any of them have wound up with that impression.
I think it's useful to look at the different varieties out there to see which ones you prefer. They all have different features and different styles of defining words. Cobuild started out strong (as it was corpus-based) but has fallen behind the others in features and usability; I prefer Longman and Oxford. There's also a recent Merriam-Webster dictionary, in "essential" and advanced, which I haven't looked at. They produced the excellent guide to English usage that was recommended by Language Log, though, so it might be excellent. There's a Cambridge set, as well.
Anyway, you can make use of these definitions online, too, if you're chatting with students, blogging, or just testing out the dictionaries.
One word I had to define recently was "trawl" (the verb), because I linked some learners to "Japanese Power Blogger Trawls Seoul for Hidden Gems". Interestingly, at least one of the dictionaries' definitions precluded the usage in that headline–so it's good to try several tricky or multifaceted words to find a dictionary that makes sense to you.
(P. S. I think there are some other learners' dictionaries that I'm not familiar with. If you know of any that you particularly like, please recommend them in the comments!)