If you're new here, you may want to subscribe to my RSS feed. Thanks for visiting!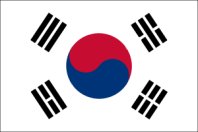 Chris in Korea (a great blog if you're interested in teaching there) brought my attention to "what may be the most comprehensive guide on living and working in Korea", published by the Association for Teachers of English in Korea. Chris recommends this book for anyone interested in teaching in Korea and anyone who's already there. It has sections on finding a job, your rights as a resident and employee, working with Korean co-teachers, making lesson plans, and even the average nutritional content of common Korean dishes, totalling nearly 350 pages. Wow. I wish other countries had resources likes this–particularly for free! (If you know of one, please let me know in the comments!) I'm going to read it, not because I'm planning to work in Korea, but because I'm curious about the place where my friend has just started working.
It's apparently not fully linked on ATEK's site yet, but Chris and another blogger spotted it and provided links to the PDFs (and there are some problems with ATEK's website at the moment). Notably, though, the book is being provided under a Creative Commons Attribution-Noncommercial-No Derivative Works License, which means that we're free to share and copy it as long as we do not alter it, sell it, or remove its attribution. (The principle author, Tony Hellmann, has kindly reassured everyone that this is OK.) Therefore, to make your life easier, I've put all the PDFs in a single .zip file, which you can download directly right here: ETG2K.zip (11.3 MB). If you have any problems with it, let me know. (Remember, I just created the .zip file and am hosting it; the work was done by the listed authors and ATEK.)
Major kudos to Tony Hellmann, Tom Rainey-Smith, Jason Thomas, Matthew Henderson, and everyone involved with putting this together! What a fantastic labor of love. Please send them your thanks if you download it and use it.